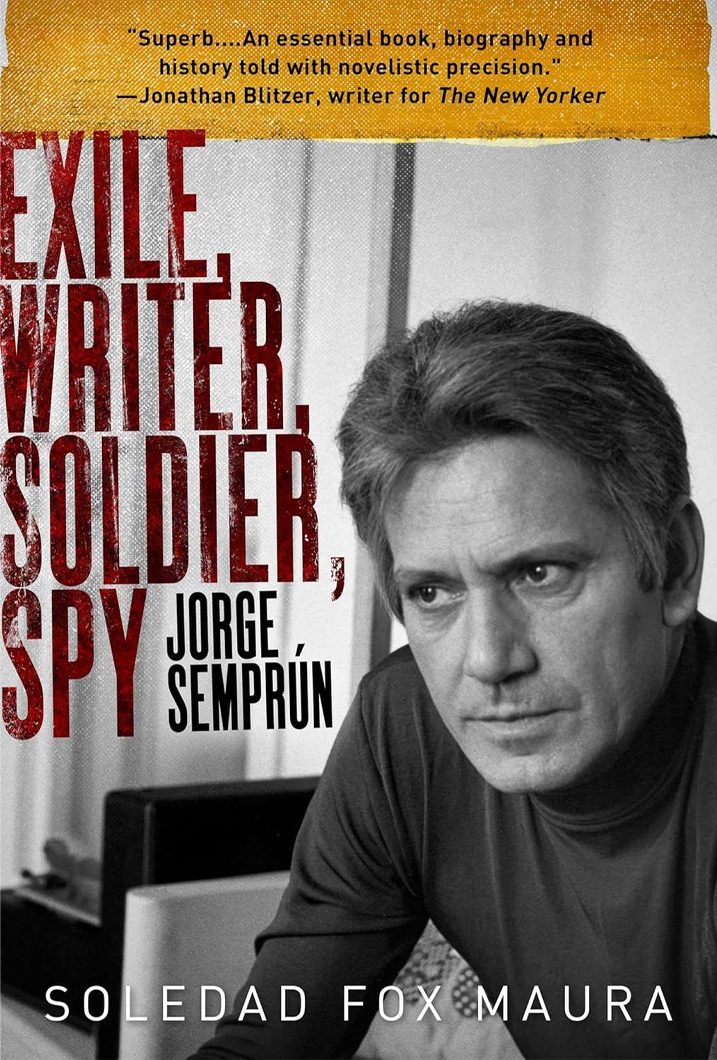 Exile, Writer, Soldier, Spy: The Life of Jorge Semprún
In this gripping, authoritative biography, Soledad Fox Maura reveals the tumultuous true-life story of the Oscar-nominated screenwriter responsible for Z and The War Is Over.
A man of many faces, Jorge Semprún perfectly personified the struggles and successes of twentieth-century Europe. Semprún enjoyed a privileged childhood as the grandson of Spanish prime minister, Antonio Maura, until his world was shattered by the political strife of the Spanish Civil War and he went into exile. Facing dangers rarely seen outside the action movies of Hollywood, Semprún adopted a resilient spirit and rebel's stance. He fought with the French Resistance in World War II and survived imprisonment at Buchenwald. After the war, he became an organizing member of the exiled Spanish communist party, maintaining the appearance of a normal civilian life while keeping one step ahead of Francisco Franco's secret police for years. Semprún later put his experiences on paper, becoming an internationally acclaimed author and screenwriter.
In this skillfully crafted biography, Semprún's life reads as easily as the best thriller, and has the same addictive rush as watching an edge-of-your-seat mini-series.
"Jorge Semprún packed four or five lives into one. Artist, prisoner, freedom fighter, diplomat, organizer—in his eighty-seven years he quite literally embodied the story of a whole continent. Soledad Fox's superb biography tells his story with clarity, grace, and high style, just as Semprún lived. This is an essential book, biography and history told with novelistic precision."
—Jonathan Blitzer, writer for The New Yorker
"Fox Maura lays out her questions from the start: "What was it that really led [Semprún] to join the Resistance? How much are his books based on personal memories, or on second-hand information about the Nazi concentration camps? Where does he stand within Holocaust culture, as a non-Jew and as a writer whose testimony is highly fictionalized? Fox Maura's treatment of all this is entertaining, fast-paced, and fully informed."
—The Times Literary Supplement
"Engaging . . . Fox Maura's impeccable biography expertly dissects the complex nuances of Semprún's work and experiences, doing justice to a singular life."
—Los Angeles Review of Books
"After reading this lively and intriguing biography, I'm amazed that most of us know so little about Jorge Semprún, even though we've likely seen films that he inspired or wrote. This man of great zest, talent, and courage who played so many roles in the crises of his time—underground resister, novelist, cabinet minister and more—reminds me of no one so much as André Malraux. It's a pleasure to have his remarkable life now available to us in English."
—Adam Hochschild, author of Spain in Our Hearts: Americans in the Spanish Civil War, 1936-1939