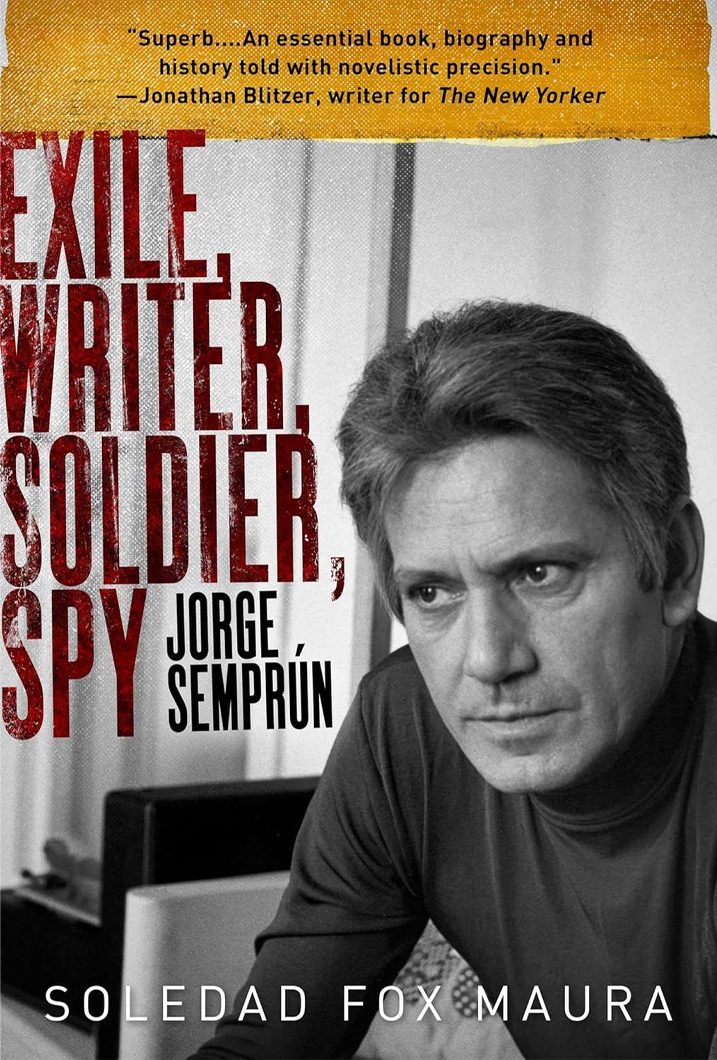 Exile, Writer, Soldier, Spy: The Life of Jorge Semprún
En esta biografía apasionante y autorizada, Soledad Fox Maura revela la tumultuosa historia real del guionista nominado al Oscar responsable de Z y La guerra ha terminado.
Un hombre de muchas caras, Jorge Semprún personificó a la perfección las luchas y los éxitos de la Europa del siglo XX.
Hombre de muchas caras, Jorge Semprún personificó a la perfección las luchas y los éxitos de la Europa del siglo XX. Semprún disfrutó de una infancia privilegiada como nieto del presidente del gobierno español, Antonio Maura, hasta que su mundo se hizo añicos por las luchas políticas de la Guerra Civil española y se exilió. Semprún se enfrentó a peligros poco vistos fuera de las películas de acción de Hollywood y adoptó un espíritu resistente y una postura rebelde. Luchó con la Resistencia francesa en la Segunda Guerra Mundial y sobrevivió al encarcelamiento en Buchenwald. Tras la guerra, se convirtió en miembro organizador del partido comunista español en el exilio, manteniendo la apariencia de una vida civil normal mientras se mantenía un paso por delante de la policía secreta de Francisco Franco durante años. Más tarde, Semprún plasmó sus experiencias sobre el papel, convirtiéndose en un autor y guionista aclamado internacionalmente.
En este libro, hábilmente elaborado, Semprún nos cuenta cómo fue su vida.
En esta biografía hábilmente elaborada, la vida de Semprún se lee con la misma facilidad que el mejor thriller, y tiene el mismo subidón adictivo que ver una miniserie al borde del asiento.
Semprún y su vida.
"Jorge Semprún packed four or five lives into one. Artist, prisoner, freedom fighter, diplomat, organizer—in his eighty-seven years he quite literally embodied the story of a whole continent. Soledad Fox's superb biography tells his story with clarity, grace, and high style, just as Semprún lived. This is an essential book, biography and history told with novelistic precision."
—Jonathan Blitzer, writer for The New Yorker
"Fox Maura lays out her questions from the start: "What was it that really led [Semprún] to join the Resistance? How much are his books based on personal memories, or on second-hand information about the Nazi concentration camps? Where does he stand within Holocaust culture, as a non-Jew and as a writer whose testimony is highly fictionalized? Fox Maura's treatment of all this is entertaining, fast-paced, and fully informed."
—The Times Literary Supplement
"Engaging . . . Fox Maura's impeccable biography expertly dissects the complex nuances of Semprún's work and experiences, doing justice to a singular life."
—Los Angeles Review of Books
"After reading this lively and intriguing biography, I'm amazed that most of us know so little about Jorge Semprún, even though we've likely seen films that he inspired or wrote. This man of great zest, talent, and courage who played so many roles in the crises of his time—underground resister, novelist, cabinet minister and more—reminds me of no one so much as André Malraux. It's a pleasure to have his remarkable life now available to us in English."
—Adam Hochschild, author of Spain in Our Hearts: Americans in the Spanish Civil War, 1936-1939